Posted: Thu, 09 Nov 2006 23:36:34 PST
A Blog Update!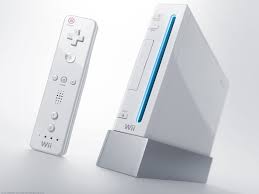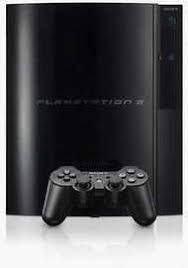 Be sure to check out the BLOG COMPETITION !!
Countdown to Launch Sequence
Launch day is almost upon us and it really hasn't sunk in that next week I'll be bringing home a Nintendo Wii.
One good thing about busy days is that time seems to fly by and that also goes for the time before the launch of the PS3 and the Wii.
( EB employees, when asked "Will you be having a midnite launch?" replied "For what?" … um yah what unknowledgeable employees at EB..even if they are new hires shouldn't they know?? )
Game programming from OpenGL to 3DSMax


(created w/ OpenGL..before we started working with a 3d graphics program…very tedious)
Other than my fulltime job, my game programming class has definitely kept me busy.I've encountered some hardships on the way one of which is getting the assignments done on time so they can be shown to the class each week.
The grade doesn't matter much to me but the quality of work sure does. And each week thats what I've tried to deliver, and have received some really great feedback so far.
Our most recent hw asked us to model some characters which required me to use a 3d modelling tool like milkshape or 3ds max, and although milkshape is touted as the programmers modelling tool, I despise it!
One because of the interface itself and two because it seems like the more you use it the more confused you become. But there are some in class that loved Milkshape(it is of course free for 30days). Luckily I had access to 3Ds max.
For all you character modellers/animators out there, I have to give you credit, modelling is hardwork, this coming from someone who used boxmodelling hehe.
The class is pretty fun and although I started as being the only girl, another one showed up on the second day so there are two of us(but she is an artist), Luckily it hasn't been a big deal. We all do our work, and come to learn(well most times..).
PSU ENVY
Moving along to my latest envy..
Loved Phantasy Star Online(Dreamcast) and currently super jealous that there are people leveling up their characters in Phantasy Star Universe! WOW! The graphics look incredible and the characters! Ahhh to own a 360 just for PSU…may be a reality soon…
Clubhouse games
A game I've been playing online when I get the chance. Tonite I tried to connect and my Wi-fi USB Connector is giving me problems….it seems to be malfunctioning right when I actually put aside time to play some chinese checkers, bowling, and darts among other fun clubhouse games against online opponents. Will have to leave this problem till tomorrow.
Lastly some CDN News..
other than the chilly, rainy weather we've been getting(brrrr), some
good news has been revealed for the Local Video Game Industry. Have a read if you get a chance. These are really exciting times.