Posted: Wed, 16 Aug 2006 14:57:54 PDT


Watching Gamespot's Button Mashing gameshow with female contestants was agonizingly painful…
The other day, I watched a recent episode of Button Mashing "Crying Princess"(You'll know the title's significance if you can survive watching the video). It's a show that I had never seen before but it enticed me to see how these girls fared against each other. I was under the impression that the
contestants were all gamers themselves but as soon as the timer started and the first one picked up the controller I knew this episode would go from potentially entertaining to downright wrong and embarrassing.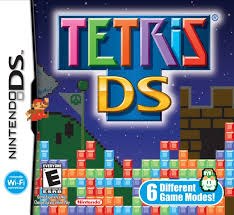 During the first round It seemed way too easy…. how could any of them have trouble with something as simple as Getting two lines in tetris??? TWO friggin lines!! Some even claimed they play tetris all the time at the office..Well, all three of them had the most difficulty with this task making me want to just grab the DS from them and show them how its done.
But that was the only beginning, in the second round referred to as "MEMORY LEAK" they had to name the video games that flashed on the screen and amid the giggles, and made up names..it was obvious that they were giving girl gamers a bad name.I guess you may find it funny when they called out names of games like Crying Princess(instead of Super Princess Peach) but the bottom line is they SUCKED…
This is a fine example of girls not being able to play video games. People can use it as fodder in a debate about whether girls can actually play. Why do girls "trying" to play a Video Game make more people want to watch? I'm sure they just joined the gameshow the same reason many people do, to get attention. I give them some credit for trying…but Crying Princess…comeon now..
You really got to see this to believe, I've never been so pained watching someone play tetris before in my life! They definitely ARE NOT a good representation of skilled girl gamers…
Crying Princess…WTF?!
Watch the Episode Here
**Check out the comments section below the episode, it's pretty brutal…damn those girls making us look bad..
Excerpt from the comments section:
jjg1217
"That was the most pain Button Mashing i have ever seen. if there are ever ladies on this again i wont even bother to watch."
GrimeyJ101
"I kno that i can do better then those gurls! Come one you have to remember that they where playin guys games!"
emocheese
"I was pratically screamin at the screen "YOU STUPID B*TCH PUT THE PIECE THERE!!!" when they were playing tetris. "